Santa made his way to Nana and Papa's house for Christmas this year. The boys has strict orders to not come out of their room until at least 7:30. So at about 7:00 I heard them rustling around in their room, and in and out of the bathroom. It was killing them to not go out and see if Santa had come. Well I finally went into their room and told them they could come out at 7:20. Spencer got his Nintendo DS, and a game he was wanting, and Cameron got the Pirate ship he wanted. Spencer played with his game most of the day and Cameron had fun shooting the cannons on his ship at the pirates. Cooper was a sleepy head and slept through most of the early morning excitement. When he finally woke up he found that Santa had left him some Leap Frog toys. He loved them, but spent most of the day with that darn ball he got the night before from his brothers.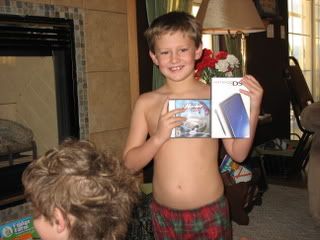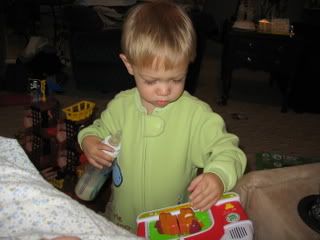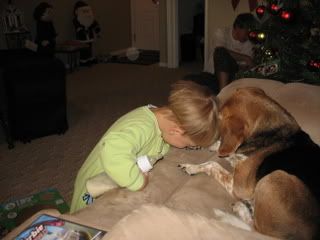 Cooper loving Sayde!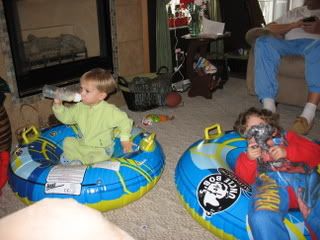 Chilling in the snow tubes that Uncle Kyle and Aunt Kelly gave them.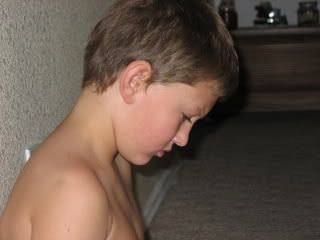 Dressed and still playing!